DESERT RIVER LABRADOR RETRIEVERS - Arizona Labrador Retriever Breeders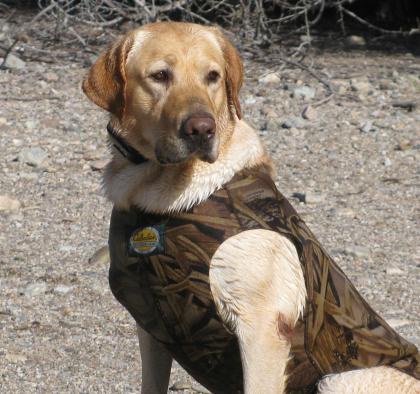 About DESERT RIVER LABRADOR RETRIEVERS
Desert River labrador Retrievers
We are responsible breeders and as such require that the new families of
our puppies will be responsible pet owners. We only place our puppies in
homes that have demonstrated to us a strong interest and capacity to
provide a lifetime commitment to one of our special puppies.
Our dogs interact with our family on a daily basis whether it be at play or
work retrieving waterfowl.

All of our pups and dogs are socialized with children of all ages. They are
also raised outside with adequate shelter. We do this for many reasons.
Above all it is for their health. We could never expect a dog to hunt on a
winters morning or dive into a stream or river without the proper
acclamation. In the winter they have thick warm coats and shed the
undercoat in the summer. They are exposed to loud noises as well as
other noises.
Visit our website or find us on Facebook to learn more about our family of retrievers!


Hunting Dog Breeds Raised
Labrador Retriever
Additional Services
Stud Services
Breeder Contact Info
Testimonials (0)