Raahauge's Hunting Club - California Chukar Hunting, Pheasant Hunting Preserves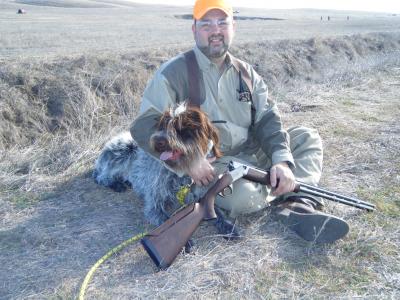 About Raahauge's Hunting Club
Pheasant and Chukar Hunting from Sept. thru March. We are located in Dunnigan, CA. West of the I-5 Fwy. at exit 556. There are 2400 acres of natural cover for the best hunt ever. Hunting Guides available. Our Specials this 2012 season are: 3 Pheasants for $75.00 and 8 Chukar for $124.00 or you can mix it up with 3 Pheasants and 4 Chukar for $137.00. Group Hunts available also.
We have Rattle Snake Avoidance Classes for your dog every year. Call for more information.
Our Sporting Clay course is open all year.
Call for Information or Reservation @ 530-724-0552
E-mail: terryraahauge@yahoo.com / Website: lincraahauges.com
Owners: Terry and Donna Raahauge
Bird Hunting Available
Chukar Hunting
Pheasant Hunting
Raahauge's Hunting Club Contact Info
Testimonials (1)
Submitted by: Aaron on Mar 29, 2012
Great club. Terry tries hard to make everyone happy. So do the guys putting out the birds. I'm a Shorthair and Lab Breeder and Raahauges is a great place for me to tune up dogs between hunts. The birds fly great. I like the Shootout every day because I can work my dogs finding birds other guys have missed, if they have left their field and not pay for them. It gives the dogs a challenge after I've finished getting my birds. They have a great BBQ on sat for only $5. Everyone there is very nice especially the Bird cleaning ladies.
---