Flushing Hills Hunting Club - North Dakota Pheasant Hunting Preserves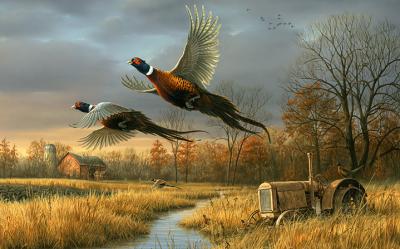 About Flushing Hills Hunting Club
The only hunting club in the country with it's own motel, restaurant and bowling alley to go along with the best wild bird and preserve hunting in the nation! Join Flushing Hills from September 1st through April 30th for preserve hunting and Oct. 10th through Jan. 5th for regular wild bird hunting on over 2,000 private acres. We cater to corporate and large groups with wireless internet, Direct TV and entertainment at the bowling alley after an enjoyable day in the field. The lowest prices anywhere for the most fantastic pheasant hunting of your life! See our website for more information.
Bird Hunting Available
Pheasant Hunting
Flushing Hills Hunting Club Contact Info
Testimonials (1)
Submitted by: Andrew Davis on Apr 15, 2009
Dear Flushing Hills Hunting Club,
I just wanted to thank you for the unforgettable pheasant hunting experience I had with you all this past hunting season in Mott, ND. I still cannot believe the numbers of pheasants that I saw. If I had not seen it with my own eyes I would not have believed that it would be possible to see so many wild pheasants. I do not think that I have ever seen my dogs happier than they were hunting there with you. I know that they loved every minute of being there. Thank you for the beautiful accommodations of your hunting lodge, and I am very glad we decided to stay there. I especially appreciated the excellent wireless Internet connection. Thank you for your hospitality and kindness in helping with my stuck SUV. My hunt with you all was by far the best hunting experience I have had. It is incredible to think that a once-in-a-lifetime pheasant hunting experience can be had over and over again, and I hope to never miss coming out to hunt with you all.
All the very best and until next year,
Andrew S. Davis, MD
Fort Benning, GA
---