Desert Pheasant Recreation - Arizona Chukar Hunting, Dove Hunting, Pheasant Hunting Preserves
About Desert Pheasant Recreation
Desert Pheasant Recreation, located between Phoenix and Tucson 3 miles East of La Palma, Arizona has operated as a shooting preserve since 1986 for the hunting of Pheasant, Chukar and Quail from either a desert setting or from farm fields. The preserve has some of the best hunting environment for upland and migratory bird shooting. Special attention is given to each hunt whether it is an individual or group. Birddogs with handlers are available or you may hunt using your own dogs or no dogs (use of dogs is recommended). Bird cleaning is available for a small fee. A Clubhouse is available for the enjoyment of all members, their guests and day hunters.
Desert Pheasant Recreation offers memberships or Day Hunts to meet individual needs:
Our Pheasant & Chukar hunting season runs from October 1st through the end of February (5 consecutive months). The club remains open all year for other club activities.
We offer training for all Pointing dog breeds. Training can be tailored to hunting, field trial, or other individual needs of the owner and dog. We have successfully trained many excellent hunting and field trial dogs for the foot handler.
Contact us with your special needs and we will discuss and develop a training program to accommodate you and your dog.
We encourage that the owner/handler of a Pointing dog participate in the training to learn the aspects of proper dog handling. Our facilities and programs are set up for this type of training and we will happily explain the procedures to you.
With club membership you may train and work your dog on the clubs training grounds and we will advise on proper techniques etc.
Birds used for training are also available at membership prices.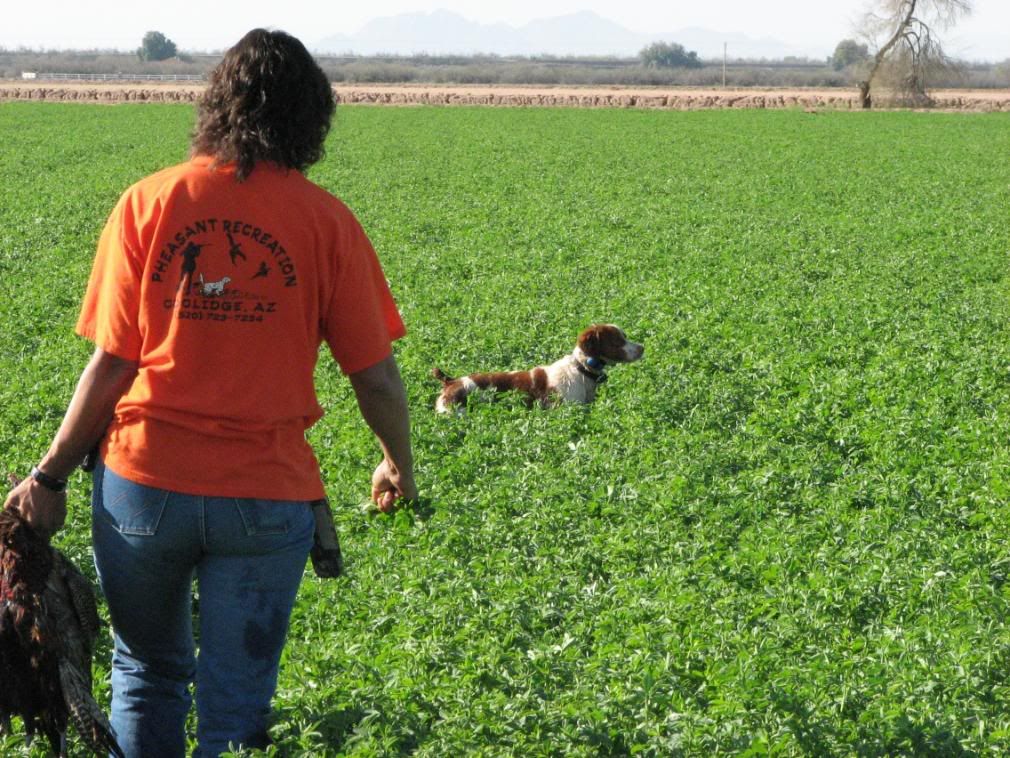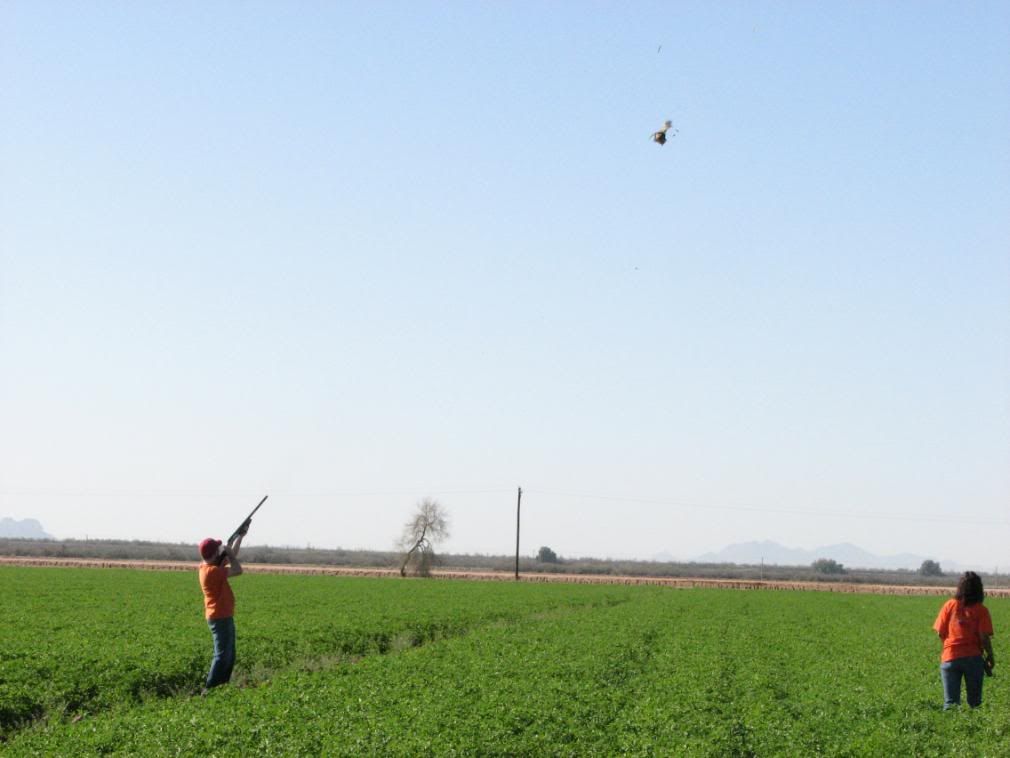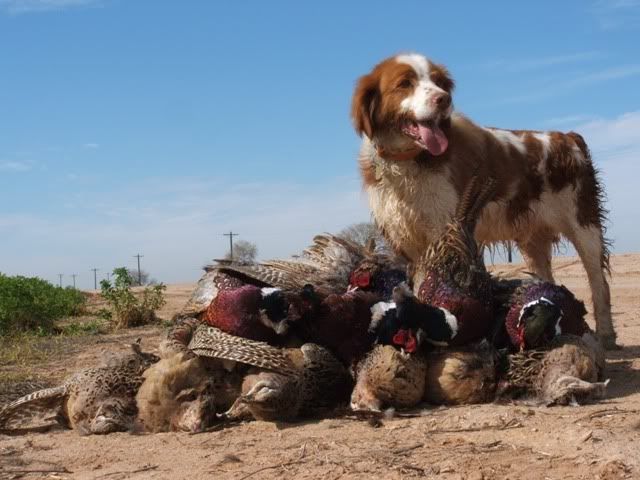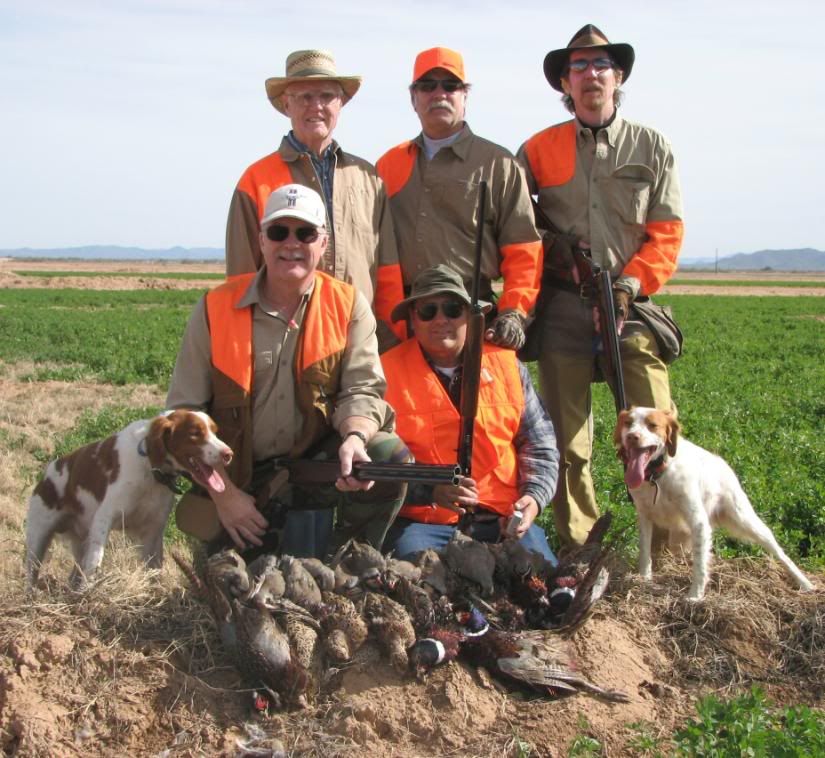 Bird Hunting Available
Chukar Hunting
Dove Hunting
Pheasant Hunting
Desert Pheasant Recreation Contact Info
Testimonials (2)
Submitted by: A. Hennessey on Jul 17, 2013
Great place to get the dogs ready for hunting season they have primarily have pheasant and chukar my dog Mike LOVES them and then to finish off the year when hunting season closes or just to get out for a day and let Mike get some exercise.
Bob also has some awesome Texas Deer hunts talk about getting a freezer full of awesome tasting meat. I think he even has something in Ohio for Deer. Lots to offer there. Thank you for giving us a place to run our dogs on upland birds.
---
Submitted by: Gerald A. Keller on Jan 13, 2012

I have hunted at Bob and Arlettes place many times and I always have a great time there. If you like to hunt, it is awesome. I also went on a Texas Deer Hunt and it was a dream for a deer hunter.
---