Preston Labs - Wisconsin Labrador Retriever Breeders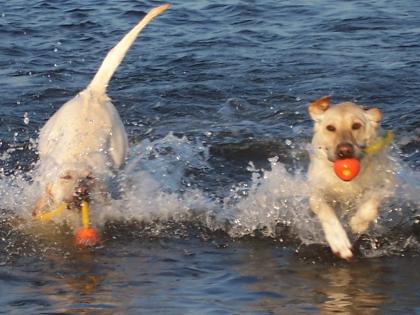 About Preston Labs
Black & Chocolate Pups from proven lines ready to go May 8, 2017. Sire is son of FC AFC B.Bumble & Mother from NFC FC AFC 5 Star General Patton.
We are a family operation, raising only a few litters of puppies a year. Our dogs are part of our family and are involved with our daily lives. We have a 10 year history of taking great care in upholding the integrity of the Labrador Retriever breed. When breeding we thoughtfully plan to produce top-quality puppies that are intelligent, well-tempered, good hunters, and less prone to both allergies and hip dysplasia. Our pups are dual purpose -they'll have the instinct and desire to hunt, but have the dispostions to be loyal family companions as well. We're always happy to answer questions and show you some outstanding labs! Visit our website
www.cprestonlabs.com
for more info and pics.
Hunting Dog Breeds Raised
Labrador Retriever
Breeder Contact Info
Testimonials (1)
Submitted by: Lisa Koehler on Jul 20, 2012
We brought one of Preston's into our home at 8 weeks old. We were immediately impressed by the Preston's and how much they love these dogs. They truly are part of their family. The environment is clean and the the pups are well cared for and socialized. I would definitely recommend Preston Labs and would buy another dog from them. Our little Jack has hunting instincts that I have b=never seen before, he earned his Junior Hunt title at just 10 months old. He is also a very sweet, well mannered boy in the house. Great people, great dogs!
Submit your testimonial