K & A Labradors - Virginia Labrador Retriever Breeders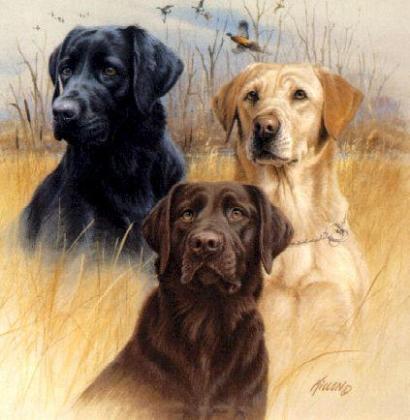 About K & A Labradors
My name is Kimbaly Burd and I breed Labrador Retrievers in my home. My family is a big part of their lives and upbringing. We all love spending time with the puppies. Socializing them. Getting them use to noise and the grass outside. I love the little noises they make. We are located in Chesapeake, VA. About 7 miles from Battlefield Blvd. in Hickory We only breed 3 litters a year ( one per female ). We want to make sure our females are as healthy as they can be.
We strive to give you the best friend or hunting companion you could ask for. All our puppies are raised in our home and introduced to all kinds of things that are needed for socialization. They are cuddled, handled and played with constantly. From the moment their eyes and ears open, they see and hear all the sights and sounds of life with people; the vacuum, telephone, doorbell, TV, voices and visitors. They are also introduced to our cats.
Before they go to their new homes, they are given their first set of shots at 6 weeks and they are wormed at 2, 3, 4 and 6 weeks of age. I also make sure they are healthy by taking them to the vet at 6 weeks.
All our adult dogs are certified through CERF and OFA. They have their hearts certified as well. ALL puppies come with AKC papers. No breeding will take place without a registered Dame or Sire.
For more information, please visit my website at www.kalabradors.com.
Hunting Dog Breeds Raised
Labrador Retriever
Breeder Contact Info
Testimonials (0)