Dovewood Kennel - South Carolina Boykin Spaniel Breeders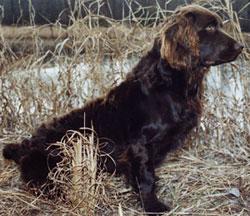 About Dovewood Kennel
Dovewood Kennel was established in 1990. We are located in Ridgeville, SC, approximately twenty minutes from the intersection of SC I-95 and I-26.
Hunting Dog Breeds Raised
Boykin Spaniel
Additional Services
Boarding
Breeder Contact Info
Testimonials (4)
Submitted by: Charles Hood on Jul 13, 2017
Rather than be redundant, I agree with all previous comments as to the quality of the Boykins raised by Roy and his wife Bridget. Most important to me is the quality of Roy and Bridget. It is not only their experience and expertise that is evident but a total devotion to each of their dogs. They are, in my opinion, the standard for a breeder. All others must strive for what they have achieved. In a short time my wife and I have come to know the Thompsons and I look forward to a long personal relationship.
Submitted by: Brian Keith on Feb 26, 2013
I searched the country for both a kennel owner and dog that I wanted. I found the best in Dovewood Kennels. Roy is friendly, knowledgable and willing to give help before and long after the sale. My dog was an addition to my family. Smart and a great investment. When you search around at top dogs, you will always see three or four kennels in the pedigree. Roy's is one of them. The first Boykin I saw was owned by a friend that bought it out of state. I knew that was the kind of dog I wanted. It took me almost 20 years to get one. With no idea where that dog came from, I made a choice on the best kennel for me. I asked, and Roy told me he had in fact sold my friend his dog so many years before when he started breeding. I believe in Karma and Dovewood Kennels brought alot of it into my home
Submitted by: Darleen Druyun on May 25, 2011
Roys dogs are fabulous Boykins with great temperment, easy to train, and super intelligent. Roy is an excellent breeder and each of his puppies is handraised with oceans of love. They are also champions at the Westminster Dog show. Roy is a breeder of great integrity. He's number one in the state of SC
Submitted by: carla turner on Jan 22, 2011
mr.roy is a great breeder and very smart,as to anything with boykins.We Have thoughtly enjoyed getting to know him and his wife and love the great temperment of his dogs we have two.And you will too Thanks again.
Submit your testimonial