T.C Kennels - Pennsylvania English Pointer Breeders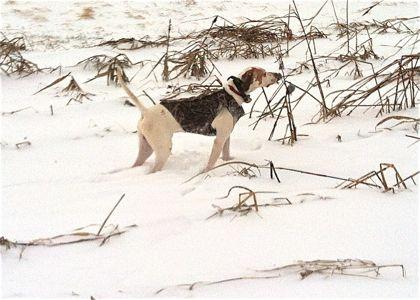 About T.C Kennels
T.C.Kennels: We are small selective breeders. We only breed the best possible English Pointer for Upland hunting, or for a family pet. We have one or two litter per year, and we guarantee our dogs.
Our latest addition to our kennel is T.C. Elhew Toby.

He is direct from the Elhew kennels and is out of Elhew War Chief and Elhew Barningham.

The genetics of this pointer is fabulous. We will be breeding him with T.C. Sophia, she is the grand daughter of Sugarknoll Buckshot, and she too is a fabulous pointer.

Please check back from time to time, as we are planning two litters this spring.

As soon as we know we will post.

Depending on whelping date they should be ready for next hunting season.




Hunting Dog Breeds Raised
English Pointer
Additional Services
Training, Stud Services, Boarding
Breeder Contact Info
Mark Demalon
504 McClerge Ave
Herminie, Pennsylvania 15637
Breeding quality gun dogs for over 5 years.
Send Email to T.C Kennels
Testimonials (2)
Submitted by: Bryan D. Moyer on Apr 25, 2010
Mark, Sequoia is 5 months old today, and yesterday him and I had the pleasure of working with Bob Cayes a 25 year trainer, hunter, field trialer, and judge of field trials. I was so amazed having english pointers for 16 years but never hunting them. Bob put out quail and bob whites and to our enjoyment Sequoia found and held the most beautiful point imaginable. It was his first experience and he was a natural Bob was also impressed with his instinctive ability. We thank you with blessing us with such a great pointer to work with and my new best friend. Sequoia and I do everything together and hopefully we will be hunting buddies in the near future. We'll keep you updated, again Thanks, Bryan and Sequoia
Submitted by: Bryan D. Moyer on Mar 08, 2010
Mark I have the best looking English Pointer around, we are hoping Sequoia will hunt as good as he looks. So far he seems to be as smart as a whip, time will tell. I'll keep in touch with his progress. Thanks, Bryan
Submit your testimonial