Sundog Working Labradors - Pennsylvania Labrador Retriever Breeders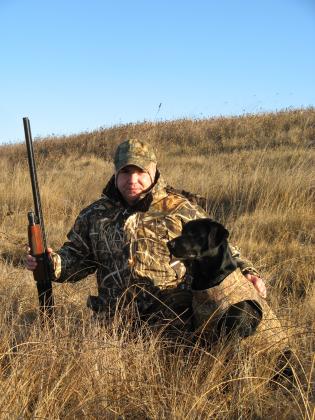 About Sundog Working Labradors
Quality Working Labrador Pups
 Our goal is to produce great working dogs that are healthy, structurally sound, trainable and easy to live with (not to mention good looking). Our pedigrees combine lines which carry Master Hunters, Agility and Obedience Champions as well as Breed Champions in order to produce Labradors that possess great temperament/trainability and great work ethic.  We have pups working in several areas of competition including; agility, hunting, obedience and dock dogs.  We are also very proud to have six pups serving as full service dogs through Canine Partners for Life and several which are certified therapy dogs. We also have pups which serve as wonderful companions for people with active life styles who want to share their life with a canine friend.
We breed our dogs on a very limited basis.  "Like" us on Face Book: Sundog Working Labradors and please feel free to contact us concerning future breedings.
Hunting Dog Breeds Raised
Labrador Retriever
Additional Services
Training, Stud Services
Breeder Contact Info
Testimonials (1)
Submitted by: Lois Lastinger on Dec 09, 2010
We met Margaret Brady Ulmer four years ago during our quest to find a breeder who was not only ethical, but who truly cared for her dogs and improving the breed overall with knowledgeable, selective genetic choices. We had recently put our 15 year old Chocolate female down, and though we knew we could never replace her, sought a puppy with similar qualities. She was a large, long legged American field Lab, with an outstanding 'slap happy' Lab personality and ambition. When we visited Margaret at her home, we were greeted by 'Grace' and three puppies remaining from her litter, who were just released from their crate. As the two black female and yellow male pup ran toward us up a grassy knoll from the house, we immediately decided the return trip home to NJ would include one black and one yellow; one more pup than we had planned for. Grace was a proud Momma, and after spending time getting acquainted with her, we KNEW if the puppie's grew up with her disposition, we couldn't ask for more! Margaret devoted all the time we needed to pore over details about puppy care and training. It had been many years since we'd had 9 week old babies, and we sure needed a refresher briefing! It's hard to believe Hazel and Willy are now 4 years old. They have matured into healthy,happy, athletic beauties! Their personalities are distinct from each other (Hazel is more inquisitive ...typical female!!) but they both possess outstanding qualities in their easy going, AFFECTIONATE ,and extremely intelligent dispositions. They are obedient and loyal members of our family, and charm both the young children and elderly folks in our neighborhood. We are grateful to Margaret and her husband for the dedication and diligent work of producing generations of great Labs!
Submit your testimonial