HERSHYS STAR Labradors of Tulsa - Oklahoma Labrador Retriever Breeders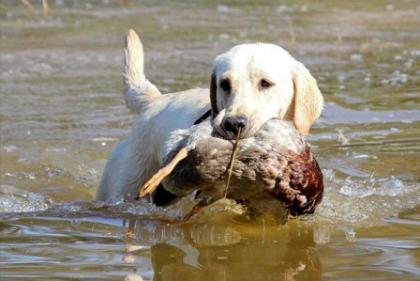 About HERSHYS STAR Labradors of Tulsa
We have been raising pups for more than 9 years, officially, but for much of our lives before that. : )
Welcome to
**HERSHY'S STAR LABRADORS of TULSA**
Professional Home Breeders
We invite you to visit our website
There you will find a tremendous amount of information about our pups, and how they are raised.
WE BREED ONLY THE BEST !!
WELL BRED, HEALTHY, EXTREMELY RESPONSIVE TO TRAINING, WELL SOCIALIZED,
BRILLIANT and BEAUTIFUL PUPS !
FABULOUS PEDIGREES!
For more information, please email us at  lhersh@cox.net , or we invite you to visit our website:
 

We not only emphasize the importance of a pup's bloodline, but also the great value in a healthy beginning, mixed with the very important socialization for each pup - it's the individual attention to each and every pup that makes us stand out from many of the others!

We are very conscious of the important puppy stages in pup's first weeks of life, and handle them accordingly...and of course prepare them for the hunter in them, by introducing pheasant tails and duck wings at the appropriate time.

We have been dog lovers for years and years.  Our family is dedicated to raising each and every puppy with the utmost care and attention to good development.  EVERY puppy we offer will serve their new owner well; providing lots of loyal companionship, whether trained to hunt, compete or simply be that lovable family pet.  We want them to surpass everyone's expectations!  And so far, they have !

Our love for this breed also increases our desire to breed GREAT dogs.  We strive to do our part in maintaining and improving the quality of our pups. 

 
Hunting Dog Breeds Raised
Labrador Retriever
Breeder Contact Info
Testimonials (1)
Submitted by: T. Hoffmann on Nov 12, 2009
Our dog, Fred, 11 month old black lab, is the best dog in the world! He has the sweetest disposition, is very smart, and is so much fun. He gets along great with our cats, and socializes so well with other dogs. The Hershbergers did a great job raising Fred the first two months of his life. They'd be the first ones we'd go back to for another puppy.
Submit your testimonial