Korkys Inspiration Lovin Labs - Michigan Labrador Retriever Breeders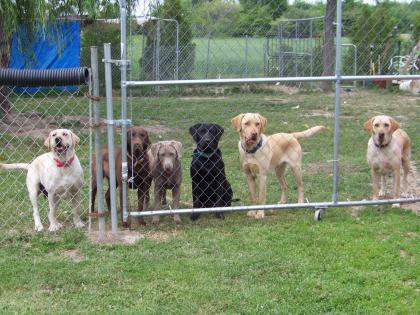 About Korkys Inspiration Lovin Labs
I am a responsible breeder who only breeds my girls one time a year and when they turn 6 I do not breed them anymore so that they may live long and healthy lives. This also keeps the health of their puppies awesome. I also take in Rescues...All of my babies are born and raised in my home, their dews are always removed & at 2 weeks old I begin paper training them. I do turn away buyers who dont show me that they are going to love their new baby. It is not about the money its about LOVE and care for my grandbabies.
Hunting Dog Breeds Raised
Labrador Retriever
Additional Services
Stud Services, Boarding
Breeder Contact Info
Testimonials (4)
Submitted by: michael miller sr. on Jan 17, 2013
i have recently purchased a six year old chocolate female labrador her name is mayhem. she is a sweet'heart full of love and afection and just great with my grand children. she is very smart dog and house trained with no bad habits. i give all the credit to mary cooper who i know as a great person who loves her dogs and gives them the best of care. thank you mary our home is now complete.
Submitted by: sarah Bennett on Jan 31, 2010
I bought a yellow male from the breeder 2 years ago and I couldnt ask for a better friend..he is such a excellent hunter hes very very smart and absolutely gorgeous.. anyone who buys labs from this breeder you wont regret it trust me.t
Submitted by: Susan Wilson on Dec 23, 2009
I purchased 2 puppies two years ago and now another for a friend of mine this year. This Breeder loves her babies just as much as the buyers do. She takes every care to make sure her puppies are well taken care of before they are bought and then when they go to their new homes she keeps in touch to make sure they are staying healthy. We had questions for her and she answered them very well.
Submitted by: Meagan Wimsley on Jun 29, 2009
I have purchased 2 labs from this breeder and she really cares for her animals. They are so well taken care of and loved thta when we got ours they were so affectionate and amazingly trained very easy.
Submit your testimonial