Wrenegade Kennels - Iowa English Pointer, German Shorthaired Pointer Breeders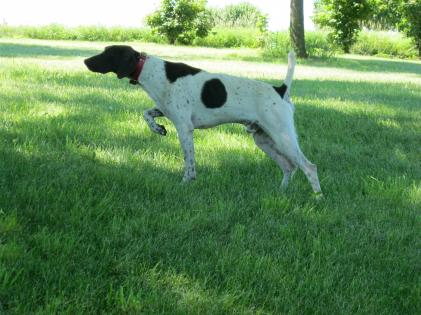 About Wrenegade Kennels
Why not hunt with the best???
At Stud: Wrenegade's Full of Gusto on pheasants in South Dakota
At Stud: Ice
Cody a Gus son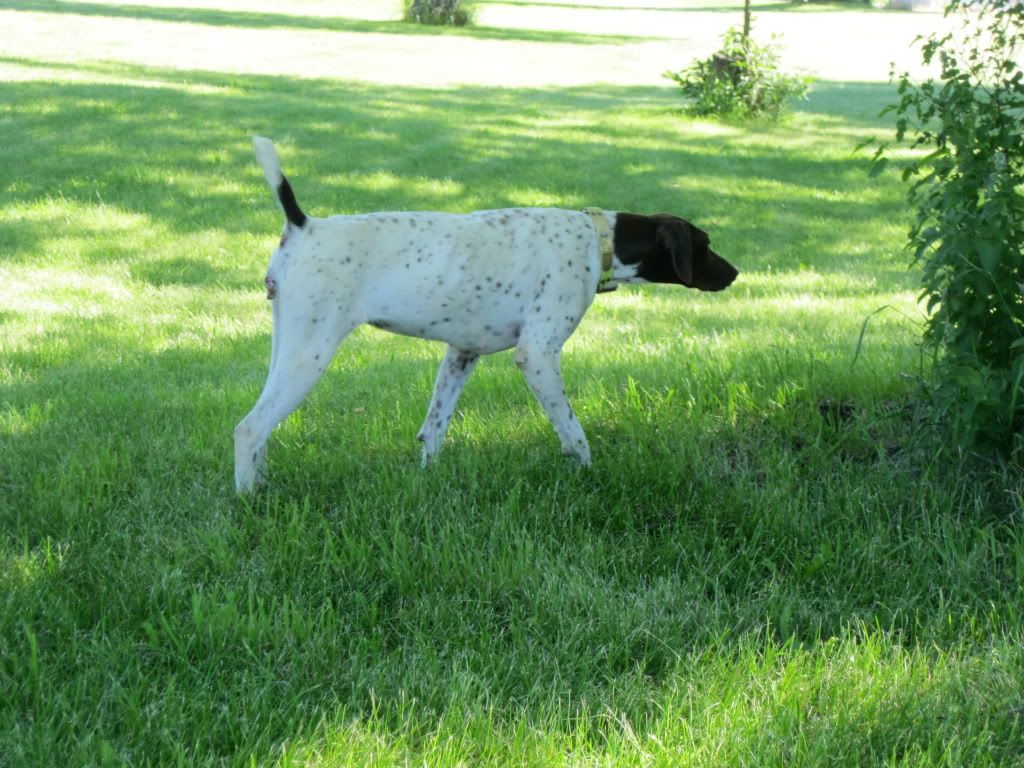 Willow a Gus daughter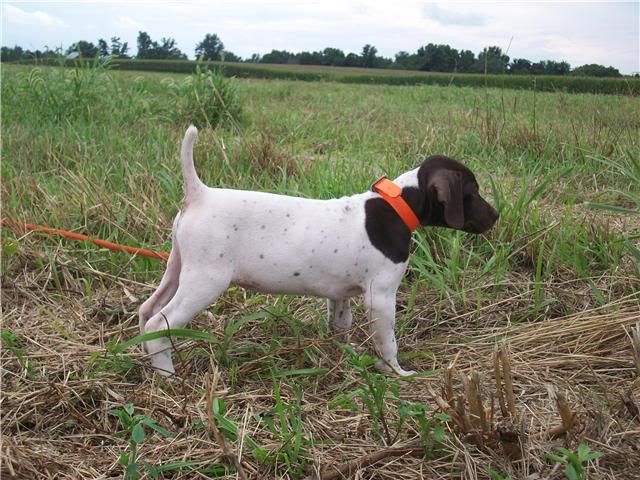 A typical Wrenegade Pup
Wrenegade kennels breeds for style, class, excellent temperment, and early development. We have been a full service kennel for 40 years offering stud services, puppies, as well as started and finished dogs.
Our kennel has strived to make the most complete dogs for hunting and competition, and have been very successful in both.
Hunting Dog Breeds Raised
English Pointer, German Shorthaired Pointer
Additional Services
Stud Services
Breeder Contact Info
Testimonials (2)
Submitted by: Rollie Peschon on Mar 07, 2012
I got together with Bob at Wrenegade in an odd sort of way. I was in South Dakota hunting and came across this WIA with another hunter in it. I parked the truck and watched... This guys GSP worked the field like a champion and even at the end of the day still had drive and style. I waited for him to walk out and talked with him for quite some time about his dog. He told me that it was a dog out of Wrenegade Kennels in Jesup Iowa, which I had never heard of. I got the phone number from here,(GunDogBreeders.com) and gave him a call that night. Coincidentally, Bob was on his way to South Dakota we met up the next day at a truck stop.. He showed me a few of his dogs on the truck, in particular a young female. He went on his way, and I went home to spring this new puppy idea on the wife. She gave her approval and on his way home, I met him at the interstate and took possession of Breez, who was 6 mo old. That was a year and a half ago, and I just got thru spending one of the most enjoyable hunting seasons Ive ever had. My dog is a absolute joy to hunt over and well mannered and calm in the house with our other GSP and the cat. I highly recommend Bob and Pat at Wrenegade Kennels.
Submitted by: Hector Calzada on Apr 03, 2011
The best Short-hairs on the planet.I don't know much about breeding lines I leave it to the experts. Wrenagade kennels has furnished me with two GSP's that have been excellent over the past twenty years. The last one is so exceptional that in my hunting circles he has not met an equal GSP with his abilities. The only GSP my English pointer buddies would have in there kennel.I am know looking for my third dog and will only consider Wrenagade Kennels .
Submit your testimonial