Millers Legacy Kennel - Indiana Beagle, Llewellin Setter Breeders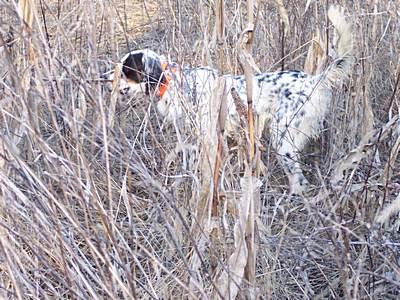 About Millers Legacy Kennel
We are a family owned, kennel located in La Fontaine, Indiana. Our goal has been to maintain the high standards of the Llewellin Setter breed with stylish looks and outstanding field ability. However, at this time, we have decided to phase out the breeding and raising of our Llewellin Setters. The majority of our sales have been in areas of the country with a healthy wild bird population. Unfortunately, this does not include Indiana, as the populations of wild pheasant and quail in our state have declined, because of this, we have struggled to sell pups.
We have made the decision to concentrate on breeding and raising our beagles and are in the process of selling our Llewellins. Please visit our website for information on the Llewellins we will be selling.
If you would like information about our dogs, pups, training practices, or just want to talk bird hunting please e-mail or give us a call!

Hunting Dog Breeds Raised
Beagle, Llewellin Setter
Breeder Contact Info
Testimonials (0)