Winward's Brittanys - Idaho American Brittany Breeders
About Winward's Brittanys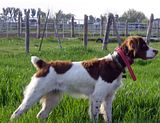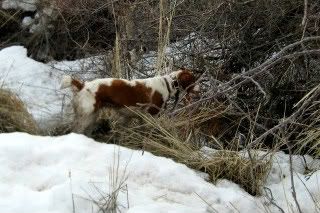 We are hunters and our dogs hunt! We are producing hunting dogs with hunters in mind. Our pups are well socialized with people and other dogs helping to ensure a well balanced dog. Our dogs are used for guided hunts at preserves as well as wild birds. They have successfully hunted pheasants, chukar, grey partridge, blue and ruffled grouse, and bobwhite quail. Our stud Remi who's pedigree holds FC AFC Chubasco II, FC AFC Hi Proof Rum Runner and HOF Beans Blaze. My Female host of pedigree with 18 hall of fame dogs and 64 championships, from dogs such as DCAFC Shoshoni WarChief and NFCDC Gamblers Ace in the Hole.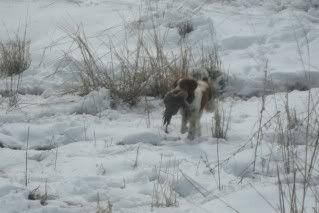 Hunting Dog Breeds Raised
American Brittany
Breeder Contact Info
Testimonials (2)
Submitted by: Kari Peak on Sep 23, 2015
Kopper is a tri-color Brittany, 3 years old, that we got from Winwards. She is a hunting machine! Such a lover and cuddler too. She thinks she's a lapdog. With little training, she's pointing pheasants and quail and solid hunting bred right into her. Love this dog! Although she does shred dogbeds :(
Submitted by: Robert T. Jaramillo on Oct 21, 2011
I purchased a Female Brittany last year. At 6 months she was pointing pheasants in the field. At one year she was an exceptional hunter, in fact hunting was her life. unfortunately she died last weekend doing what she loved "hunting". She crossed a service road and was struck by a vehicle. I have owned Brittanys for years, but have never had a dog with the instinct and nose that Sissy had.
Submit your testimonial