Grubby Hunting Labs - Idaho Labrador Retriever Breeders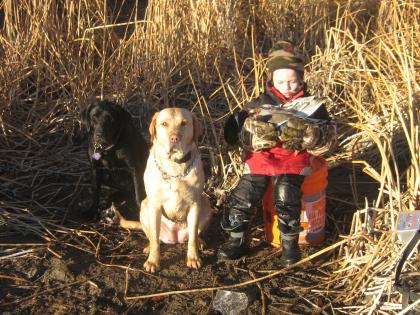 About Grubby Hunting Labs
Welcome to Grubby Hunting labs. We are a small kennel operation. Our goal is to breed quality working dogs that the average working man can afford. We breed our dogs to have success in the field and home. Here at Grubby Hunting labs we realize that most people cannot justify a hunting dog and a family pet. There for we strive to breed a dog that will excel at both duties. Our started dogs are family pets that live in the house with us, they house broke Kennel broke and kid broke. We understand the importance of being able to trust your dog with your children. We breed with quality stud dogs that are proven hunters so that we can help to assure that the puppy or started dog you buy will not only fit well in your family but perform well in the duck blind.

For pup and dog availability please send us an email @ popestev@isu.edu or contact me by phone @ 208-681-0153
We would be happy to help you fill your dog needs.

Hunting Dog Breeds Raised
Labrador Retriever
Additional Services
Training
Breeder Contact Info
Testimonials (0)