Hungry Ridge Kennel, LLC - Idaho German Shorthaired Pointer Breeders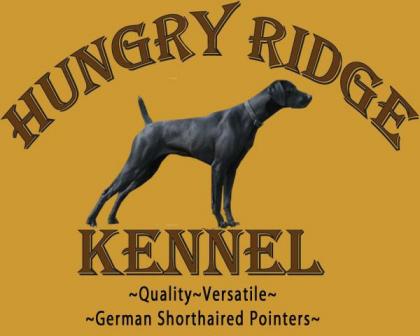 About Hungry Ridge Kennel, LLC
Thank You for taking a look at our Ad. At Hungry Ridge Kennel we strive to put together some of the best dogs to produce outstanding VERSATILE hunting and companion dogs. When you get a puppy from Hungry Ridge Kennel the following will already be completed.
Tails docked and dew claws removed.
Pups will start to be stressed at 1 week old.
Pups will start to retrieve a bumper at 4 weeks old or earlier.
Introduced and tested on pigeons and shot over at 6 weeks old.
All pups will get shots at 6 weeks and 8 weeks old and be wormed.
Hungry Ridge Kennel will ship to pups to the United States and Canada.
Please take a minute to look at our website and feel free to contact us with any questions.
Hunting Dog Breeds Raised
German Shorthaired Pointer
Additional Services
Stud Services
Breeder Contact Info
Testimonials (1)
Submitted by: Jim Mariani on Dec 04, 2010
We went on two short quad rides over the weekend. The high point was when my older female, Gracie, went on point (most likely a rabbit nest) and Ember backed her point. The best part was that Gracie relocated, as she is allowed to on a non-productive point, all while Ember stayed staunchly backing her. This lasted for a good 20-30 seconds. To say that I was impressed would be a gross understatement.
Thanks again!
Jim
Submit your testimonial