FourPaw Labradors - California Labrador Retriever Breeders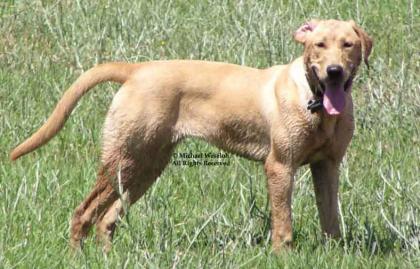 About FourPaw Labradors
Our Current Litter - August 2015
Hello There,
Our latest litter whelped on August 5 and 6th 2015
, between
Foxy-n-Scooter's Little Miss Forget-Me-Not (Little Miss)
and
CPR Sam's Creek Boy King Josiah (Joey)
. Our goal for this litter was aimed at enhancing the pointing and trainability of the pups. These pups will need a very definite purpose in life and lots of your attention and willingness to work with them in order to bring out their full potential. I am very confident that the pups will excel in whatever manner you desire to train them! If you are intersted in this litter please drop us an email:
For information about our previous litters, please see below.
About FourPaw
We are a home based breeder dedicated to breeding and raising high quality, high desire, high drive labs in a home environment. Our pups are showered with family love and affection for the seven to eight weeks they are with us. Additionally we work with them as soon as they are ready to start exploring the land and water as they look for wings and other items to set them on their way to being excellent working dogs.
Our Breeding Goals
We strive to breed and raise mild tempered, easy to be around labs that enjoy life in the home, but love life outdoors! To that end our
second breeding
, between
Foxy
and
Scooter
, was aimed to meld the extreme desire and intellegence of the two lines into an awemsone litter of pups! These pups have all excelled in their training weather on the field, on the pond, in the ring, or as a service dog.
Our
first litter
mated our very high desire, high drive
Flying lady Foxglove (Foxy)
to the mellow, yet driving
Willsons Duke Rijae Hall
. Our desire for this litter was to produce dogs that are mellow and a pleasure to have in your home or playing with your young children, yet work their tails off for you.
Hunting Dog Breeds Raised
Labrador Retriever
Breeder Contact Info
Testimonials (0)