Otter Creek Brittanys - Arkansas American Brittany Breeders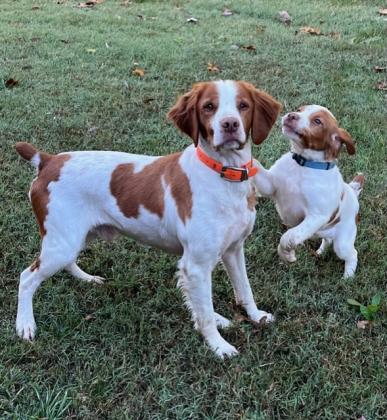 About Otter Creek Brittanys
We are centrally located in North Central Arkansas and right in the middle of the beautiful and peaceful Ozark Mountains.

Since we are a small breeder, we have the time to selectively breed for only two or three litters each year. We will only breed the best to the best proven bloodlines. Performance and temperament will lead the list of components for breeding decisions.

We want attractive, athletic, well-mannered dogs with keen noses and a drive to find birds. We believe that is what you want also so let us get together and talk dogs.

Look over our website and call or email us. We will do our best to answer your questions.


Hunting Dog Breeds Raised
American Brittany
Breeder Contact Info
Puppies for sale
Our Pedigrees
Testimonials (1)
Submitted by: Rusty Taylor on Dec 12, 2011
Although I didn't purchase a dog from Roger, he was very helpful in finding me a dog to meet my needs. I was also invited to a small field trial to take a look at the dog he had found for me. Had a great time, met some very nice people and got to see the dog in action. I learned a lot in a short period of time from these guys. I haven't had a dog in many years and a lot of new things are being used now. You can tell a lot about people after seeing them handle their dogs for a few hours. I was very impressed! Rusty Taylor, Russellville, Ar.
Submit your testimonial