German Wirehaired Pointer Puppies - Import stock - German Wirehaired Pointers in St. Paul, Minnesota - St Paul GWP
Reserve / Purchase
Ask Breeder A Question About This Ad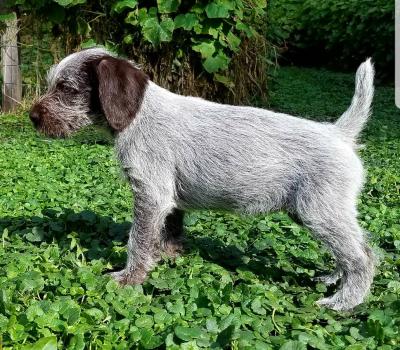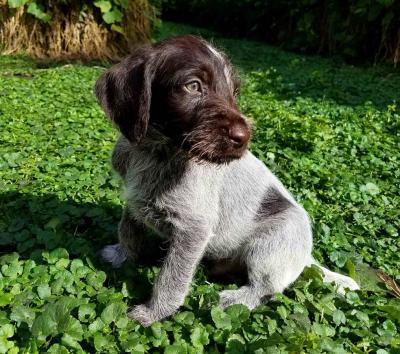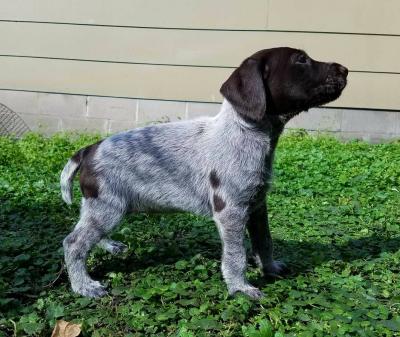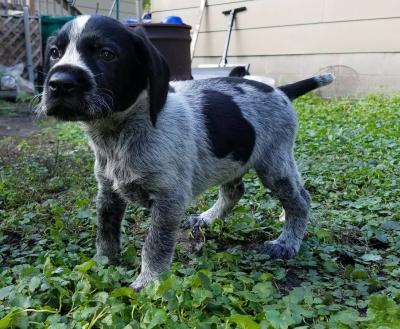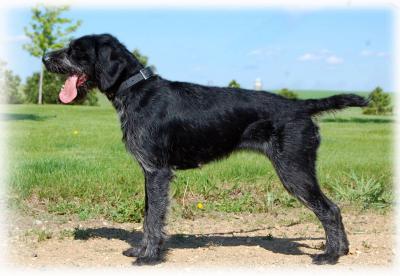 Mother is a beautiful black roan girl with a lot of energy. She is a great hunter and excellent with children and other dogs.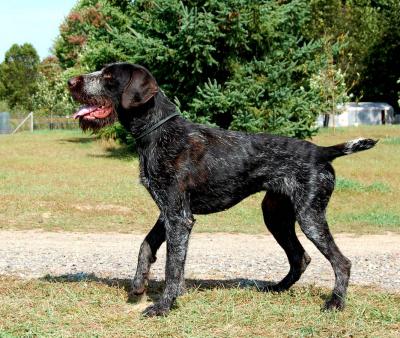 Father is a great hunting dog imported direct from Germany. He comes from some of the top bloodlines throughout Europe.
I currently have three puppies available from this excellent litter. One female and two males. These are NAVHDA registered GWP and will make great hunting dogs for the foot hunter. The mother is a hunting machine weighing 50lbs. She can hunt all day and all week with lots of energy. She has a turn off switch at home and is great with the kids and other dogs. I use her to hunt pheasant, ducks, grouse and sometimes rabbits. She has a very strong point and will wait until I kick the birds out. She is the best retriever on live ducks because she will use her nose in the water to trail and locate the wounded ducks.
The father is an imported brown roan male from Germany. He comes from the best lines available in Europe with his father being the highest rated male on coat and conformation. The father is a gentle giant weighing 80lbs and hunts in the 50-60 yard range with very methodical quartering. He has a strong point and great natural retriever. He is excellent in the water and have a very dense hard coat. He is a very calm dog and very gentle with the kids in the house. Ever since a puppy, he has always been very careful with furniture and never jumps on the coach or tear up anything in the house. He has a very deep bark that frightens any stranger that comes to the door, but he quickly turns into a sweetheart as soon as I give the okay.
I expect these pups to have great coat and strong natural hunting abilities. These will make great hunting companions and will only go to hunting families. These puppies will be ready to go to their new home on October 14th.
They are priced at $900 each.
Ad location: St. Paul, Minnesota
Ad created: Oct 18, 2017
St Paul GWP Breeder Information