Nosam Kennels - West Virginia Vizsla, Weimaraner Breeders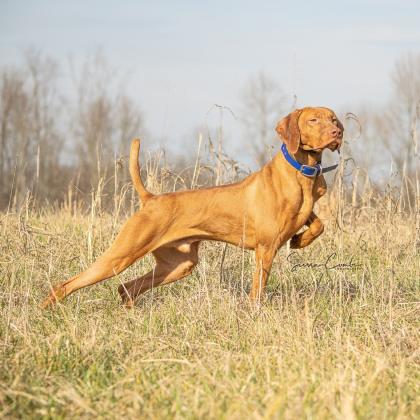 About Nosam Kennels
We have dedicated our lives to raising, training and perfecting the finer qualities of the pointing dogs we fell in love with many years ago. We take pride in producing top quality Vizsla's & Weimaraner's for hunting, show & family companionship. Our dogs are proven in the field and many compete in AKC performance events!  Our goal is to pair each individual/family with the pup who best fits what they are looking for exactly. While providing a dog that you & your family will be proud to own for many years to come.
Hunting Dog Breeds Raised
Vizsla, Weimaraner
Additional Services
Training, Stud Services
Breeder Contact Info
Puppies for sale
Testimonials (2)
Submitted by: Patti on Oct 16, 2018
I did a years worth of research in finding a reputable breeder. I am so glad that I didn't buy the first thing that came around or I wouldn't have a dog like mine. Sierra was beyond knowledgeable and helpful and replied immediately, even if it was something "silly" I needed clarified before and after purchasing a dog. Now my pup is 9 mo old and had his first win at a field trial, 2 passes towards his JH and 2/3 legs for his beginner novice obedience title! Without Sierra's help guidance and encouragement I don't think we would be as far as we are. She produces great gun dogs with a brain and velcro personality that fits into your family. If you choose another breeder you will be missing out on all that NoSam's has to offer!
Submitted by: Tamara Stone on Aug 05, 2018
I love Sierra and NoSam Kennels. I got a Vizsla female (now 8 months) from NoSam. It's not just the puppy (that is awesome), it's the education I received before putting a deposit down and still now in support of raising my Pup. I have never had a dog (as an adult), and needed to ask many questions and probably will do in to the future but Sierra is always happy to offer a non judge mental view. This is clearly a team that love what they do and strive to do better. She never sits on her laurels and continues to educate herself. This is a breeder I trust is not just in it for the dollars but wants to establish herself as a fabulous breeder and trainer, both of which I rate from my experience.
Submit your testimonial