Big Country Kennel - Texas Flushing, Pointing hunting dog trainers

About Big Country Kennel
Big Country Kennel has the experience and great facilities to offer best possible training for your dog. We train on 2000 acres, 15 recall pens for quail giving us 400 birds to train on at any one time. We train your dog to perform in real hunting scenarios, using no birds with human scent, training on large areas and on quail. Please give us a call and give us the chance to explain why and how we are different from most trainers.
We also offer hunting on our preserve as well as year round boarding for gun dogs.
Dog Training Available
Flushing
Pointing
Big Country Kennel Contact Info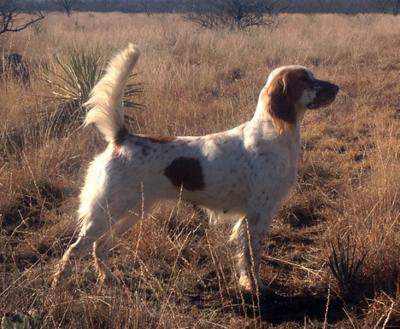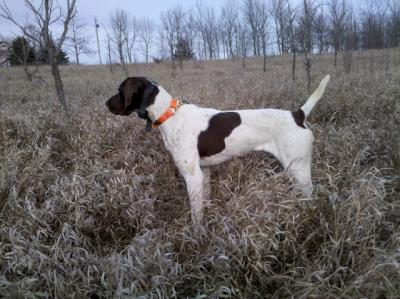 Testimonials (2)
Submitted by: David Sundet on Mar 13, 2015

Jon has a wonderful program. His training of my American Brittany was superb and I have a fantastic hunting partner. Jon posts training videos and pictures of your dog on Big Country Kennels facebook page and definitely keeps the owner up to date.
Jon is also expecting a litter of GSP puppies in April 2015.
Submitted by: David on Oct 08, 2014
Jon Gjerpe has an impressive training program in Albany, TX. Right in the heart of Texas Quail country, dogs learn on wild quail not exposed to human scent. He has well over 30 gorgeous 10'x6' kennels for housing dogs right behind his home and they just built another indoor/outdoor climate controlled kennel adjacent to his house.
Jon's experience with dog training is vast. He has trained various breeds both nationally and internationally. While most dogs he houses are popular English Pointers and German Shorthair Pointers, he is willing to take in any bird dog breed. He is currently training my Brittany, and when I dropped her off he had a few Setters, Cocker Spaniels, English Springer Spaniels, and a Weimaraner.
Go visit the gorgeous West Texas town of Albany, TX, and stop by to see Big Country Kennels!