Hunting Dogs and Puppies for sale in Colorado
Search for breeders in Colorado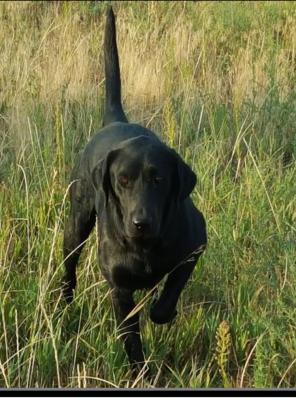 4XGMPR X 1.5 GMPR Pointing Lab
Announcing the breeding of 4XGMPR HRCH Colorado's A Dog Named Blue MH and 1.5XGMPR HE Advantage Annie Oakley SH.  This bre...
Advantage Pointing Labs breeding champions
located in Yuma, Colorado

Chesapeake Bay Retierver pups
Chessie Puppies 8 weeks old on 07/07/189 pups whelped on 05/09/183 nice males available!!!Pup price is $950.00 Full AKC registrat...
Accountable K-9
located in Bailey, Colorado
RESULTS: 41 to 9 of 9
Page 2

Pudelpointers puppies 'bear river clan" colorado
Ad type:
Puppies For Sale
| Location:
maybell - Colorado
Breeder:
BEAR RIVER CLAN KENNEL
&nbsp| Created:
Jun 23, 2018

Chesapeake Bay Retierver pups
Ad type:
Puppies For Sale
| Location:
Bailey - Colorado
Breeder:
Accountable K-9
&nbsp| Created:
Jun 22, 2018

Neala
Ad type:
Litter Announcement
| Location:
- Colorado
Breeder:
Solarsnow Irish Red and White Setters
&nbsp| Created:
Jun 22, 2018

SOLD OUT- next litter spring 2019
Ad type:
Puppies For Sale
| Location:
Evergreen - Colorado
Breeder:
4 Sisters Ranch
&nbsp| Created:
Jun 15, 2018

4XGMPR X 1.5 GMPR Pointing Lab
Ad type:
Litter Announcement
| Location:
Yuma - Colorado
Breeder:
Advantage Pointing Labs breeding champions
&nbsp| Created:
Jun 08, 2018

Pudelpointer Pups
Ad type:
Puppies For Sale
| Location:
Parachute - Colorado
Breeder:
High Country
&nbsp| Created:
Jun 06, 2018

Pudelpointer Puppies
Ad type:
Litter Announcement
| Location:
Longmont - Colorado
Breeder:
Treiben Kennel
&nbsp| Created:
May 22, 2018

German Wirehair Pointer
Ad type:
Puppies For Sale
| Location:
- Colorado
Breeder:
Kickin-Ass Kennels
&nbsp| Created:
May 09, 2018

AKC GSP PUPS FOR SALE
Ad type:
Puppies For Sale
| Location:
- Colorado
Breeder:
Life's A Beach Pointers
&nbsp| Created:
May 16, 2018
RESULTS: 41 to 9 of 9
Page 2