NAVHDA French Pointer 11 week old Male for Sale - Braque Francaiss in Kerrville, Texas - Browns Kennels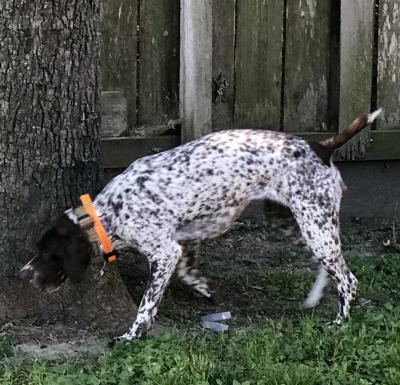 This is Layla, the mother of litter, NAVHDA. She has hunted two seasons and is doing well. Great disposition, family dog, good nose, and very trainable.
NAVHDA Litter born May 26th, 11 weeks old. 1 male available - see pics below. tail docked and dew claws removed. Puppy have been wormed and had first and second round of shots. $1000.00 - in Kerrville, Texas. Ready for pickup now!
Ad location: Kerrville, Texas
Ad created: Jun 12, 2018
Browns Kennels Breeder Information