German Wirehair puppies for sale...Montana - German Wirehaired Pointers in Shelby, Montana - Windwalker Wirehairs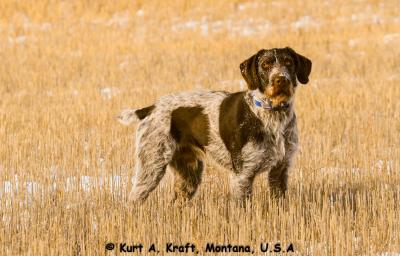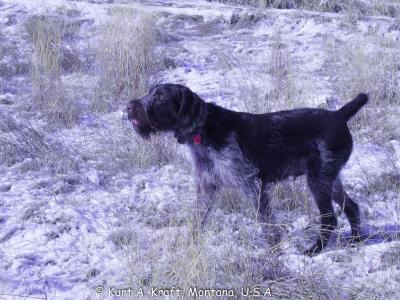 This breeding between Xena and Jax will produce very outstanding puppies. Both parents have been tested in the Versatile Hunting Dog Federation (VHDF) with the results showing superior dogs in both parents. As the test results show both Xena and Jax can do it all very well. They are outstanding gundogs with a great water desire and superior tracking ability.
These pups will not do well with an inexperienced owner or with a hunter that wants a dog that stays close and doesn't cover much ground. This litter of puppies will be superb gundogs with lots of high energy prey drive and will need a steady hand as they mature. This litter will sell quickly. Don't wait if you are interested.
Ad location: Shelby, Montana
Ad created: Feb 23, 2018
Windwalker Wirehairs Breeder Information