GSP Puppies!! - German Shorthaired Pointers in Pixley, California - Moonshine Kennels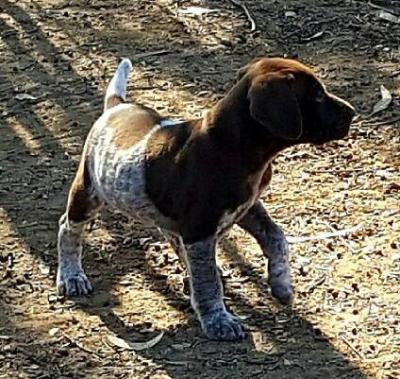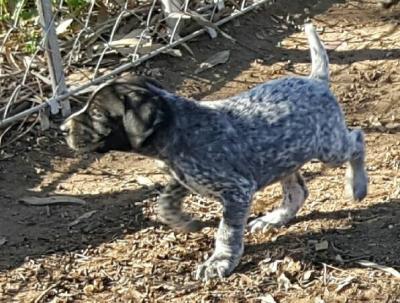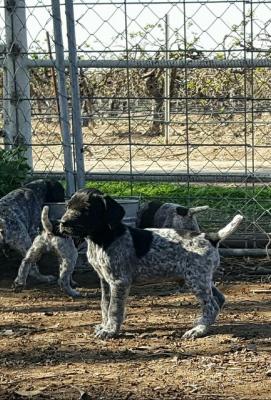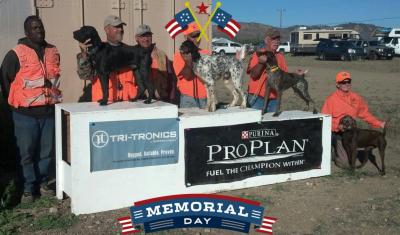 Blue - Hazel sire who is a NSTRA regional champion, he is the solid black male GSP on the podium, he got first place that day.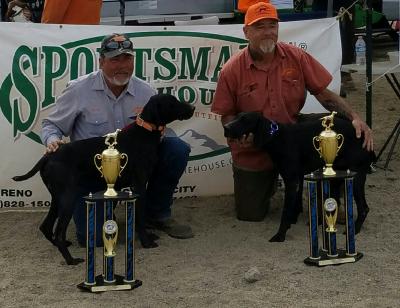 Blue right, Coal left, Blue is hazels father and Coal is Hazels brother, they got first place in double in a US birddog competition.
Moonshine Kennel's prides itself on producing "Quality Family Gundogs".If you want a Loyal Family Companion and a Field Trial Specialist, look no further these pups are for you ! These German Shorthairs are avid water lovers, have outstanding drive and are very biddable. Our GSP's lie around the house one day, do guided hunts the next day at Guns & Roosters in Porterville, Ca and compete on the weekends at various Field Trials like NAGDA, Western Gun Dog Circuit, NSTRA and an upcoming pup "Magic" will be soon competing in the Bird Dog Circuit. Hop on the list for next Hunting Buddy & Field Trial Competitor !! They were born on February 16th, 2018. Call Dennie at (661) 619-2929
Ad location: Pixley, California
Ad created: Feb 21, 2018
Moonshine Kennels Breeder Information