Black Pointing Lab Female 6 weeks old - Labrador Retrievers in Yuma, Colorado - Advantage Pointing Labs breeding champions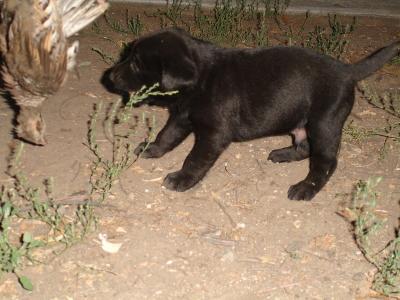 I have an awesome 6 week old female out of GMPR HR Advantage of Hershey SH and 1.5XGMPR HR Advantage of Oakley SH. She had a litter of eight females, I have one female left due to customer backing out.
These pups are already pointing chucker, bushes, each other! Pups go home at 8 weeks with retrieving, crate training started, basic sit, and fully gun broke with a 12 gauge. There is a reason we are called Advantage Pointing Labs take a look at our homepage and see what kind of puppy you should get.
Ad location: Yuma, Colorado
Ad created: Feb 12, 2018
Advantage Pointing Labs breeding champions Breeder Information
Pedigrees