7

Choc/Blk Puppies born Oct 20th
2 blk males, 2 blk females, 2 choc males, 1 choc female

To reserve your puppy call John 541-602-5269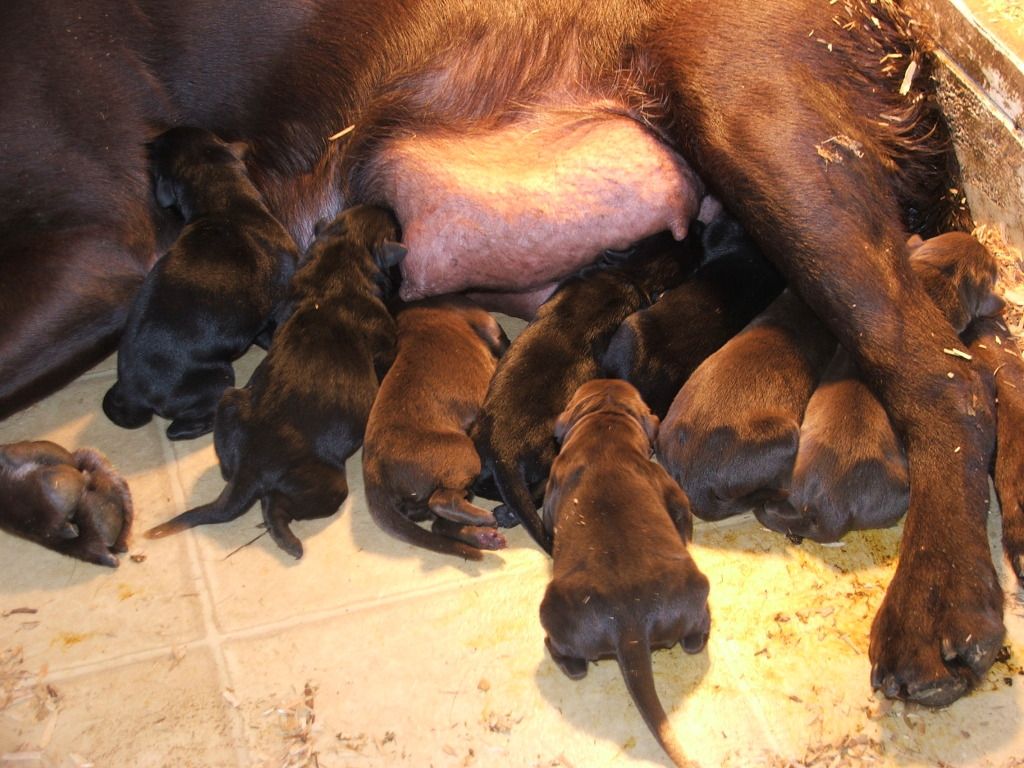 Sire: Duckflat Charcoal Chuck, JH
Chuck is about 80lbs and Charcoal, with a nice blocky head, sturdy frame, and an otter tail.

AKC# SR586609/06
Hips: OFA Excellent LR-195160E25M-VPI

Elbows: OFA Normal LR-EL52680M25-VPI
Cerf: Clear

EIC: Clear
Dam: Driftin C's Morgan
Morgan comes from one of the first Labrador kennels in the USA established in the early 1900ís. Kellogg Kennels of South Dakota, She is the product of generations of top quality breeding. She came from the bloodlines that started the natural pointing Labradors in the America the Kellogg dogs had a PT for pointing trait in the AKC registry. She is a nice dog and very loving. She produces both family and hunting dogs She is about 70 lbs and has a nice head and stock body.