Shelterbelt Ranch and Gun Club - Montana American Brittany Breeders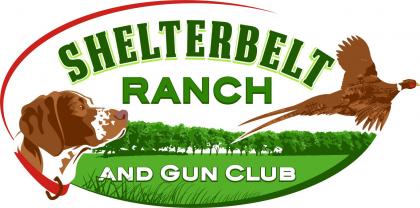 About Shelterbelt Ranch and Gun Club
Shelterbelt Kennel is a family operated kennel committed to breeding quality Brittany dogs that have the qualities to meet your expectations not only as a hunting companion, but also having show qualities and eager to be your loyal and loving family pet.   We originally initiated our breeding program through our relationship with Dave and Faye Walker from New Plymouth, Idaho.  We understand the long term commitment involved in selecting a breed and a puppy for your home.  It is with that in mind that we carefully select mates that will result in puppies that will meet your expectations.
Our first Brittany, Miss Chloe came to us in the spring of 2008 from the Ataboy Perm Reg'd Kennels in Ontario, Canada.  She is a sensitive and gentle Brittany that loves to hunt as well as claiming her place as a family companion.  After training with Dave Walker, she has demonstrated and honed her skills working with Mike in the field hunting pheasant and quail in Southern Nevada, Utah, Southern New Jersey and most recently at our new location in Southeast Montana. Our second Brittany, Chief's Lady Caitlyn came to us in the spring of 2009 at 9-weeks old from Chief's Brittanys in Cross Plains, Texas and has also time in field training with Dave Walker.  Since 2013 we have focused our attention on developing a quality game bird farm for pheasant and chukar and in 2015 we opened Shelterbelt Shooting Preserve. Both Miss Chloe and Lady Caitlyn are retired from our breeding program and now show their passion for hunting with St. Mark at Shelterbelt Shooting Preserve. 
St. Mark, joined our kennel family in 2010 as a 3-yr old liver and white Brittany with strong hunting skills and a delightful eagerness to please.  St. Mark (the Decan) came to us through Ben Garcia with Hideaway Kennels.  He has honed his hunting skills through extensive training and time in the field.  Coming from a long line of champions, we have never been disappointed with his contributions on personal or client hunts.
We have progressed to 2016 and have just added two more female Brittanys coming to us through Biebel Brittany's in Kentucky. Biebel's Beeline Bo Dacious Bo arrived early December 2016 as a 26-month old started Brittany. With BoBo came a gregacious 3-1/2 month old female pup we are calling Shelterbelt's Taste of Ginger (GiGi). With these additions, we will be re-instating an active breeding program and training new arrivals to work with us in the field. Watch for new litter announcements, classified ads, special hunt events and more...
Hunting Dog Breeds Raised
American Brittany
Additional Services
Hunting, Lodging, Meals, Training, Boarding, Birds for sale
Breeder Contact Info
Our Pedigrees
Testimonials (0)