Skull Creek Kennels - Georgia Wirehaired Pointing Griffon Breeders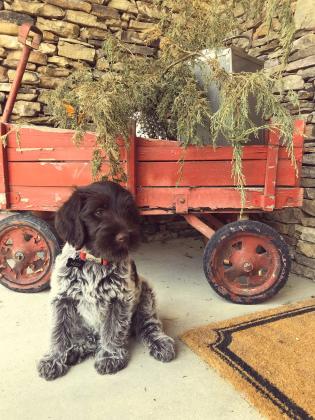 About Skull Creek Kennels
Seventy-one years old. Have been raising and training hunting dogs most of my life. Mostly bird dogs. I do not train for public. I am retired and just enjoy raising pups. Raise wire-haired pointing griffons. All dogs are hunted on quail in Texas. All adults are great companions and are socialized daily
Hunting Dog Breeds Raised
Wirehaired Pointing Griffon
Breeder Contact Info
Puppies for sale
Testimonials (2)
Submitted by: Jaylynn Davis on Dec 17, 2017
We got our little griffon from Jimmy and it was the best experience. He was quick to respond and stayed in touch with me thru the entire process. We would highly recommend Jimmy to anyone look for a Griffon.
Submitted by: Daniel on Dec 10, 2017
No better person you could hope to get a puppy from. Mr. Jimmy was as friendly and honest as could be. Strongly recommend him to anyone looking for the particular breeds that he raises. We are thrilled with our little gryffon!
Submit your testimonial