BEAR RIVER CLAN KENNEL - Colorado Pudelpointer Breeders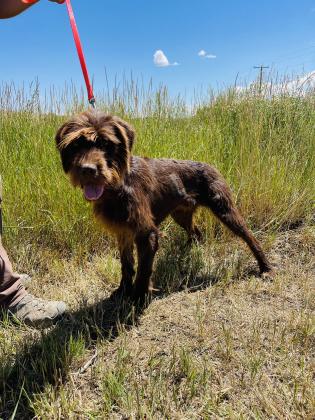 About BEAR RIVER CLAN KENNEL
SMALL BREEDER OF PUDELPOINTERS. .NAVHDA REG. OUR DOGS HUNT SO DAKOTA AND COLORADO.1/8/2018 we have puppies available. Call for details2OOO.00CALL OR TEXT

Hunting Dog Breeds Raised
Pudelpointer
Additional Services
Hunting, Fishing, Lodging, Meals, Stud Services
Breeder Contact Info
Puppies for sale
Testimonials (4)
Submitted by: Roger Sells on Jan 20, 2018
We got our first puppy from Joe in the spring. He is only five months old but has amazing instinct and is already hunting! We love everything about him, high energy, loyal and smart. We were so happy with our first one we just went back and picked up our second puppy. I would highly recommend any puppy that Joe would provide.
Submitted by: Jeremiah Holthus on Jan 12, 2018
We got our little girl, Sage, from Joe the end of last May. She is now nine months old, and I have been hunting with her since September. She is an amazing puppy. Points and holds really well, and will retrieve anything you knock down. Very Very happy with the dog we got from this kennel. Would recommend to anyone!
Submitted by: Randall Hixson on Jan 29, 2017
We got our puppy from Joe, born a year ago today. He is a high energy dog with a lot of natural ability. many people want my pup but there is no way. He will only get better I would like to get another pup from Joe, if you do you will not regret it!
if there were a higher rating Joe would get it
Submitted by: jeff meisberger on Nov 29, 2015
I bought a pudelpointer from joe an he is a awesome water loving dog listens really well I will be getting me another one.
Submit your testimonial