LB3 Kennels - Alabama German Shorthaired Pointer Breeders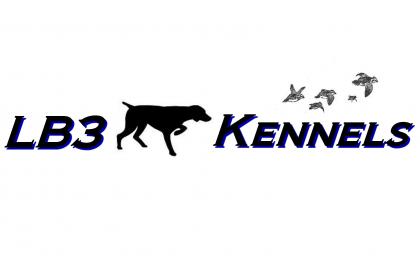 About LB3 Kennels
LB3 is a small gundog breeder in northeast Alabama. I have been hunting with dogs since I was around 13 years old. My first love was coonhunting with hounds. I've owned and hunted with Walkers, Black and Tans, and Blueticks. After getting married and having children, I give up those late nights chasing hounds and started raising Boxers. After a few years, I retired my last Boxer. After a quail hunt with a friend, I was left with a passion for birddogs, specifically the GSP breed. My dogs are AKC and NAVHDA registered, and we very active in our NAHVDA chapter. My desire is to promote the sport of hunting that so many of us love, while improving the breeds that I raise, and produce truly versatile gundogs. Like my Facebook page @ https://facebook.com/LB3Kennels/ and follow us on Instagram @bgifford1982
Hunting Dog Breeds Raised
German Shorthaired Pointer
Additional Services
Training, Stud Services
Breeder Contact Info
Puppies for sale
Testimonials (3)
Submitted by: Claudia and Jim on Apr 20, 2017
Blake and Michelle were very easy to work with as we were out of state and they were happy to assist in helping get us our new puppy. She is a beautiful liver and white, patched and heavily ticked. We will be training her to hunt along with our other two GSP's and hopefully this fall she will get some real field experience. We are looking forward in her growth as a true versatile gundog!
Submitted by: Matt Jones on Apr 04, 2017
I got my first gsp from LB3 kennels I couldn't be more pleased with the help I received from blake. I will be getting another dog from him when the time comes!!
Submitted by: Tyler Smith on Apr 04, 2017
Love Blake and Michelle! Some of the greatest people I've had the pleasure to know and deal with. They are honest and fair people that will treat you the way you want to be treated. LB3 has a great start and direction for their GSP program. We are proud to be a part with our new puppy. The perfect addition to our family and other GSP. She is great with our boys and they love her. We could not ask for better pup with a great bloodline and already showing to be smart at a young age! Thanks LB3!!
Submit your testimonial